Welcome from President William Chow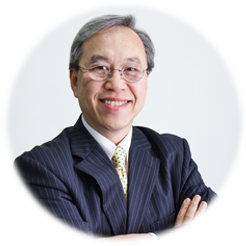 Firstly, a very warm welcome to IAM.
I am the president of this exceptional organization and have dedicated the past 30 years of my life to helping raise the calibre, conscience and commitment of the world's business leaders, both now and in the future.
IAM is based in cosmopolitan Hong Kong, one of the world's most dynamic knowledge economies, inextricably linked with the economic powerhouse of Mainland China. The business community here is a characterized by a unique cross-pollination of cultures and connections, of long-held traditions and ultra-modern technology – across every type of industry, from commercial shipping to designer shopping. Everything we think we know today is constantly challenged by what we might know in the future – and so our business leaders must constantly be ahead of the curve.
Our co-delivery partnership with the internationally renowned London South Bank University is the first of its kind and one of which I am particularly proud. The UK higher education system, assessed by the British Government's own Quality Assurance Agency, is internationally renowned for the credibility of its quality standards. By sanctioning the co-delivery of postgraduate programmes with IAM, LSBU is giving equal testament to the quality and integrity of IAM's Faculty staff as it does its own home Faculty.
Whether you are hoping to strengthen your credentials, improve your chances for promotion, gain a more international perspective, make a positive impact on your industry or simply develop your skills and knowledge for personal growth and satisfaction, you have come to the right place.
With IAM by your side, you can make your professional dreams a reality.
I hope to meet you on one of our courses soon.
Best regards